Hello Bookworms, I read Gone Girl in November of this year for a book club that my friend and I created at our school. And let me tell you I LOVED IT! I am also aware of just how late I am to reading it, but better late than never right….? Overall this book is just one big reminder that I should read more thriller/mystery, but will I? That's another question😏
Genre: Fiction, Mystery, Thriller, Adult
Rating:
Publisher: Published April 22nd 2014 by Broadway Books (first published April 22nd 2012)
Length: Paperback, 415 pages
Summary: Marriage can be a real killer.
On a warm summer morning in North Carthage, Missouri, it is Nick and Amy Dunne's fifth wedding anniversary. Presents are being wrapped and reservations are being made when Nick's clever and beautiful wife disappears from their rented McMansion on the Mississippi River. Husband-of-the-Year Nick isn't doing himself any favors with cringe-worthy daydreams about the slope and shape of his wife's head, but passages from Amy's diary reveal the alpha-girl perfectionist could have put anyone dangerously on edge. Under mounting pressure from the police and the media—as well as Amy's fiercely doting parents—the town golden boy parades an endless series of lies, deceits, and inappropriate behavior. Nick is oddly evasive, and he's definitely bitter—but is he really a killer?
As the cops close in, every couple in town is soon wondering how well they know the one that they love. With his twin sister, Margo, at his side, Nick stands by his innocence. Trouble is, if Nick didn't do it, where is that beautiful wife? And what was in that silvery gift box hidden in the back of her bedroom closet?
With her razor-sharp writing and trademark psychological insight, Gillian Flynn delivers a fast-paced, devilishly dark, and ingeniously plotted thriller that confirms her status as one of the hottest writers around.
One of the most critically acclaimed suspense writers of our time, New York Times bestseller Gillian Flynn takes that statement to its darkest place in this unputdownable masterpiece about a marriage gone terribly, terribly wrong. The Chicago Tribune proclaimed that her work "draws you in and keeps you reading with the force of a pure but nasty addiction." Gone Girl's toxic mix of sharp-edged wit and deliciously chilling prose creates a nerve-fraying thriller that confounds you at every turn.
Recommendation:
Gone Girl was everything that I search for in a book. First of all, I don't want to spoil the ending so all I'm going to say is that the ending made me feel like : 😫 😭 😤 😳 😇 🤪 🤔 🥱 😲 .
Now, I don't read that many thriller/mystery novels, and especially not adult fiction thrillers. But this book kept me on the edge of my seat, and when I say that I mean I read it for 6 hours straight because I NEEDED to know what was going to happen. I began reading this book with low expectations because I hadn't heard much about it, but BOY was I mistaken. The beautiful writing and the varying perspectives of the main characters allowed the plot to thicken and greatly improved my reading experience.
Characters:
Okay, where do I begin??? I have never read a book that has characters that are THIS UNSTABLE AND DAMAGED! Of course, the two most toxic people are together, but this catastrophically toxic couple makes for such a good read. The psycho we come to know as Amy is revealed through entries in her diary. And her husband Nick narrates his experiences as he is put through a treasure hunt that was laid out by Amy. These characters are truly unforgettable and are sooo unique, that I cannot even compare them to each other.
Plot:
This book was packed with twists and turns and shocking revelations that will keep you wanting more. As soon as I realized Amy was hiding something, I turned into full detective mode, thinking I could figure this book out. I was mistaken. And the writing wow. Beautiful. Witty. Descriptive. Insightful. WHY DOES THIS BOOK HAVE NO FLAWS??
This is me reading :
And this is me by the end :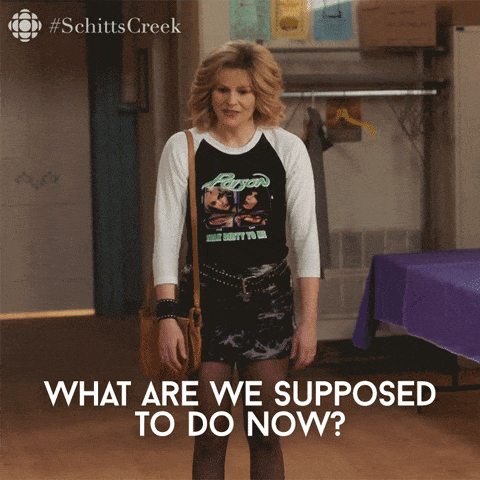 Guys I NEED to talk about the ending on here! So if you haven't read the book DON'T READ THIS!!!
Now to talk about the ending….. , I do not know what to think! That ending was so good yet so bad, it didn't satisfy me at all. All that build-up, all that planning just to stay together in the end? Amy gets to live a peaceful life knowing she won, and will forever control Nick. And Nick is forced to stay with Amy, and will probably end up falling in love with her again. Ughhhhhhhhh why????? Also, I know I'm about 7 years late on reading this book but give me a break 7 years ago I was 9 when it was published! Okay back to how the book ended. I'm feeling very conflicted because if the author had ended the book by putting Amy in jail, and Nick starts his new life, I doubt that would have left me content either. Someone, please tell me they thought the same thing. I don't know how to feel!!!
---
All in all, I truly enjoyed this book and it was such a compelling read. This is the first book that has continuously surprised me OVER AND OVER. I was constantly guessing and wondering what would happen next, and I LOVE THAT in a book. I would recommend this book to anyone between the ages of 15-25 ish. Even if thriller/mystery isn't a genre you love or read often, consider reading this book because I doubt you'll regret it!
---
A little about the author: Gillian Flynn is an American author and television critic for Entertainment Weekly. She has so far written three novels, Sharp Objects, for which she won the 2007 Ian Fleming Steel Dagger for the best thriller; Dark Places; and her best-selling third novel Gone Girl.
Her book has received wide praise, including from authors such as Stephen King. The dark plot revolves around a serial killer in a Missouri town, and the reporter who has returned from Chicago to cover the event. Themes include dysfunctional families, violence and self-harm. In 2007 the novel was shortlisted for the Mystery Writers of America Edgar for Best First Novel by an American Writer, Crime Writers' Association Duncan Lawrie, CWA New Blood and Ian Fleming Steel Daggers, winning in the last two categories. Flynn, who lives in Chicago, grew up in Kansas City, Missouri. She graduated at the University of Kansas, and qualified for a Master's degree from Northwestern University.
---
Praise for Gone Girl
#1 NEW YORK TIMES BESTSELLER • The "mercilessly entertaining" (Vanity Fair) instant classic "about the nature of identity and the terrible secrets that can survive and thrive in even the most intimate relationships" (Lev Grossman, Time).
NAMED ONE OF THE MOST INFLUENTIAL BOOKS OF THE DECADE BY CNN • NAMED ONE OF TIME'S TEN BEST FICTION BOOKS OF THE DECADE AND ONE OF ENTERTAINMENT WEEKLY'S BEST BOOKS OF THE DECADE
NAMED ONE OF THE TEN BEST BOOKS OF THE YEAR BY Janet Maslin, The New York Times • People • Entertainment Weekly • O: The Oprah Magazine • Slate • Kansas City Star • USA Today • Christian Science Monitor
Thanks for reading! Have you read Gone Girl? What did you think? Let me know in the comments.