Hello Bookworms, I debated writing a mini-review for this duology for quite some time, but ultimately decided on a full review for these two novels. And possibly the sole reason for that is because of how UNIQUE these books are. It is a CRIME that there aren't enough YA Adventure and Pirates books on the market. I hadn't realized what I had been lacking in my life until a beautiful arc of Fable appeared in my hands. From then on, MY LIFE HAS CHANGED! Okay, maybe not drastically…but I may or may not have shed a tear when I received the arc for Namesake! So keep reading to hear me rave and talk(or write) your ear off about duology you ALL need to go and read! I'm also doing a q&a for my birthday next month, so submit any questions you would like me to answer here!!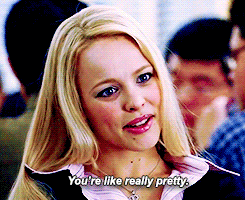 And if you don't know that I'm a sucker for a gorgeous cover by now……well just take a look at these covers and try not to gasp.
---
Fable by Adrienne Young (Fable #1)
Genre: Young Adult, Fantasy, Pirates, Romance
Rating:
Publisher: Published September 1st 2020 by Wednesday Books
Length: Hardcover, 357 pages
---
Summary:
Welcome to a world made dangerous by the sea and by those who wish to profit from it. Where a young girl must find her place and her family while trying to survive in a world built for men. Fable takes you on a spectacular journey filled with romance, intrigue, and adventure.
For seventeen-year-old Fable, the daughter of the most powerful trader in the Narrows, the sea is the only home she has ever known. It's been four years since the night she watched her mother drown during an unforgiving storm. The next day her father abandoned her on a legendary island filled with thieves and little food. To survive she must keep to herself, learn to trust no one, and rely on the unique skills her mother taught her. The only thing that keeps her going is the goal of getting off the island, finding her father, and demanding her rightful place beside him and his crew. To do so Fable enlists the help of a young trader named West to get her off the island and across the Narrows to her father.
But her father's rivalries and the dangers of his trading enterprise have only multiplied since she last saw him, and Fable soon finds that West isn't who he seems. Together, they will have to survive more than the treacherous storms that haunt the Narrows if they're going to stay alive.
My Thoughts:
thank you SO much to st. martins press/wednesday books for the ARC!
This book. This BOOK!! Foremost, I don't know what type of good karma I've projected onto this earth to be blessed with not only Fable but Namesake, but boy, I'm NOT complaining. Not only is the cover gorgeous(Yes, I am a superficial reader…LOOKS MATTER) but the writing is so eloquent and the characters complement the storyline so well. Other than the fact that this YA novel is, a perfect example of what ALL YA novels would be like, I. AM. HERE. FOR. PIRATES. YES YES AND YES! If I hadn't come across Fable, I never would have perceived the lack of novels in the adventure/pirate genre. WHY PEOPLE WHY? Authors better be taking notes…
He looked at me with a hundred stories lit behind his eyes.

― Adrienne Young, Fable
---
The Characters
Not only am I infatuated with Fable's name, but also her attitude, her resilience and of course her personality. I don't think I've ever felt this similar or connected to the leading characters before. It might be due to the age, or just the way she acts but it made my reading experience so much more immersive because I could genuinely picture myself in her shoes. It's pretty hard to describe Fable because I believe that everyone will perceive her differently, all unique to the reader.
And what would this story be without our Prince Charming? Or is he Prince Charming….either way, West truly completes this book. His and Fable's journey is so separate yet so intertwined and I appreciated how Adrienne revealed slight indications throughout the plot to hint at their connection. This slow-burning romance is exactly what I treasure as a reader, and Young delivered!
Naturally, I can't overlook the crew!! Having been abandoned by nearly everyone she's been close with, Fable acquires a second family in this group of characters and it's very heart-warming to read. Readers may note a parallel between their dynamics with the characters in the Six of Crows duology(and having loved that series as well, it made Fable all the better).
---
The Plot
This book is revolved around Fable's journey off the island she had been abandoned on by her father and follows her struggle with trusting others and herself. As a character-driven reader the fact that the plot was a little thin didn't bother me, but if you are a plot-focused reader, this may not be an immensely enjoyable book for you(although Namesake is focused more on the plot).
To add, the world-building is absolutely phenomenal, and the scenes of her diving deep into the reefs have to remain my favourite to read. Regrettably, I didn't find the cliffhanger as compelling as other readers seem to have found it, but I love the characters so much, that it didn't even matter.
---
The Writing
I don't have much to say about the writing for both Fable and Namesake as they weren't jaw-dropping, but they complimented the characters well and flowed nicely!
Home was a ship that was at the bottom of the sea, where my mother's bones lay sleeping.

― Adrienne Young, Fable
Altogether, this novel is not as magnificent as I've made it seem. Let's be honest; it has its fair share of issues. I feel that the author tried to rely way too much on the cover and the premise of "pirates" to ensure its success. But, if you've been on the hunt for a YA fantasy with a quirky cast of characters, a slow-burning romance and a heart-warming tale, Fable is for you.
---
Namesake by Adrienne Young (Fable #2)
Genre: Young Adult, Fantasy, Pirates, Romance
Rating:
Publisher: Expected publication: March 16th 2021 by Wednesday Books
Length: Hardcover, 368 pages
---
Summary:
Filled with action, emotion, and lyrical writing, New York Times bestselling author Adrienne Young returns with Namesake, the final book in the captivating Fable duology
Trader. Fighter. Survivor.
With the Marigold ship free of her father, Fable and its crew were set to start over. That freedom is short-lived when she becomes a pawn in a notorious thug's scheme. In order to get to her intended destination she must help him to secure a partnership with Holland, a powerful gem trader who is more than she seems.
As Fable descends deeper into a world of betrayal and deception she learns that her mother was keeping secrets, and those secrets are now putting the people Fable cares about in danger. If Fable is going to save them then she must risk everything, including the boy she loves and the home she has finally found.
My Thoughts:
thank you SO much to st. martins press/wednesday books for the ARC!
As soon as I was approved for Namesake, I had to hold back some sort of scream/sob. Having loved Fable so much, I couldn't contain my excitement(and if you follow me on Instagram, you know I've been raving about it for weeks). After that first feeling of enthusiasm wore off, fear set in. What if Namesake didn't live up to Fable? What if I got annoyed with the tale? Or worst of all. Me finishing Namesake meant…the duology would come to an end. And that's exactly why I read this book at ~turtle pace~. As someone whose average reading speed is finishing a 350-page book in one day, I was reading Namesake twenty pages at a time. But I am human, and as soon as the plot picked up I was hooked.
Now, brace yourself..because this review is going to be chaotic.
---
The Characters
One of the things I adore about Fable, which was the highlight of the previous book, was how strong, hardworking and an overall badass character she was. Lamentably, I did feel that Young prioritized the plot over the characters in this sequel, which took that sentiment away. I think it may be because authors tend to conceive they have established the necessary character introductions in the first book, and the next book is all about the action or ending it off on a proper note. But the first book, Fable, comprised so much of her story and the struggles she went through, that I wish it hadn't been forgotten in Namesake.
For the first time in my life I wasn't hiding, and neither was he.

― Adrienne Young, Namesake
I am cringing as I write this because I LOVED Fable SO much! But I merely need to point out what let me down. I wanted MORE! More of West(And more romance please! Fable and West's relationship was barely touched upon in my eyes.), more of the crew, more imaginative characters! I still felt quite distanced from the crew, similar to how they were written in Fable. The readers were left with too big of a question mark in regards to their future. Having been so attached to the story, I just wish there was more closure.
---
The Plot
As I've said before, Namesake was substantially more focused on plot than Fable. I enjoyed how Young demonstrated she could write something other than a character-driven book. Yet, I did feel that with all the twists and turns, the plot was quite rushed, and as a reader, we were being jerked around from one location to the next. I would have much rather read a book that was longer, with more time to digest each event or each chapter, as they are all action-packed.
---
The Writing
As I wrote for Fable, the writing was fairly similar to the first book, yet I have to add that some parts did feel quite choppy. And this isn't because it's an arc, as I read Fable as an arc as well, but the writing seemed to fade out and lose it's meaning at the end of paragraphs sometimes. It didn't have a lasting impact or drastically affected my reading experience, but it was a little annoying.
Essentially, my rating is slightly closer to 3.5 than four, but it hurts me to give this book anything less than 4 stars. So I won't. Although Namesake wasn't exactly the conclusion I was hoping for, I could read twenty more novels about them(Adrienne, if you are listening…turn this duology into a ten-book series thanks.)
To sum, guys. This duology destroyed me. By the last fifty pages, I was crying. Why? I don't know. I sincerely think it's because I just didn't want it to end. The way this series made me feel and continues to is so special, and I will never stop thanking Adrienne for blessing me with these two beauties. So if my review has piqued your interest READ IT!!
---
About the Author
yes, this is not apart of the author bio, but can I just say….how GORGEOUS ADRIENNE IS?!??!?
New York Times bestselling author of SKY IN THE DEEP, THE GIRL THE SEA GAVE BACK & FABLE from Wednesday Books. Agent: Barbara Poelle, IGLA
Adrienne Young is a born and bred Texan turned California girl. She is a foodie with a deep love of history and travel and a shameless addiction to coffee. When she's not writing, you can find her on her yoga mat, scouring antique fairs for old books, sipping wine over long dinners, or disappearing into her favorite art museums. She lives with her documentary filmmaker husband and their four little wildlings beneath the West Coast sun.
---
Thanks for reading! Have you read Fable, are you excited for Namesake?