Hello Bookworms, I am BACK giving my opinion and dissecting books that have already been analyzed for decades! Are you ready to listen to my irrelevant opinion!? YES, YOU ARE! Anyways, I read The Picture of Dorian Gray, and although it wasn't the first classic I've read, it was the FIRST one I GENUINELY enjoyed(who knew… classics could be entertaining?!). One of my reading goals for the new year is to incorporate more classic literature into my monthly tbr, so please recommend a few below!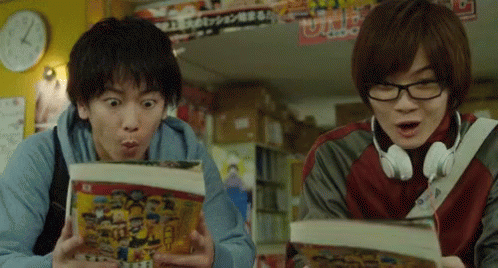 ---
Genre: Classic, Fiction, Horror, Gothic Literature
Rating:
Publisher: Published June 1st 2004 by Random House: Modern Library (first published July 20th 1890)
Length: Paperback, Modern Library Classics, 272 pages
Trigger Warning: death, murder, romanticised suicide.
---
Summary:
Written in his distinctively dazzling manner, Oscar Wilde's story of a fashionable young man who sells his soul for eternal youth and beauty is the author's most popular work. The tale of Dorian Gray's moral disintegration caused a scandal when it first appeared in 1890, but though Wilde was attacked for the novel's corrupting influence, he responded that there is, in fact, "a terrible moral in Dorian Gray."
Just a few years later, the book and the aesthetic/moral dilemma it presented became issues in the trials occasioned by Wilde's homosexual liaisons, which resulted in his imprisonment. Of Dorian Gray's relationship to autobiography, Wilde noted in a letter, "Basil Hallward is what I think I am: Lord Henry what the world thinks me: Dorian what I would like to be—in other ages, perhaps.
---
My Thoughts:
As an avid fantasy reader, I was pleasantly surprised with my enjoyment of The Picture of Dorian Gray, as it combined wittily writing with engaging characters to produce a captivating read. Oscar Wilde masterfully combined elements of plot, character and theme to deliver a powerful book that dragged the reader into the depths of the human soul.
This novel could be simply described in one word; perfection. With stunning writing and a well-layered plot, this book had me hooked on every word.
There is only one thing in the world worse than being talked about, and that is not being talked about.
---
The Characters
Now if you haven't experienced the intense urge to read this novel yet, keep reading and I'm sure you will soon. The character's in this novel were incredibly layered, and each reader could attest that they learned something different from each of them. I am still in awe at Wilde's ability to create characters that are relatable and repulsive at the same time, and as the reader, the struggle between understanding and hating Dorian was significant.
You will always be fond of me. I represent to you all the sins you never had the courage to commit.
To delve into Dorian's character, he underwent a drastic transformation, from a charming, young man to a ruthless murderer. His narcissism and guiltless actions led him to his downfall, as he neglected those around him and became easily corrupted. Although Dorian was a pivotal figure, the side characters Lord Henry and Basil Hallward were equally essential to the storyline and the plot. Lord Henry Wotton could arguably be held accountable for Dorian's downfall, as he manipulated and negatively influenced him. To be honest, as someone who always roots for the villains in the story, I was cheering Henry on from the sidelines. Watching him corrupt and make Gray do things purely because he could was incredibly entertaining and eye-opening. Henry's behaviour was a reflection of the faults and sins that plague humanity, and this statement perfectly encapsulates Henry's character; "I like persons better than principles, and I like persons with no principles better than anything else in the world.
Now, if that sentence hasn't intrigued you yet…there's something wrong with you.
Moving on from Henry, we have Basil; a favourite amongst readers, as he is moral, calm and rational, and serves as a contrast to Dorin and Henry's colourful personalities. This talented artist becomes obsessed with Gray's beauty and paints a magnificent portrait of him. Regrettably, his deep infatuation with Dorian leaves him vulnerable to his "sinister" side, and he pays a fatal price.
He grew more and more enamoured of his own beauty, more and more interested in the corruption of his own soul.
---
The Plot
This book would be nothing if it weren't for the long-lasting messages it implanted into the reader. And as a reader, you can expect to come across themes of identity, beauty, accountability and masks. With countless memorable lines and quotes, this book has rightfully secured its spot as a literary classic.
This book follows the immoral decisions and actions Dorian takes after he trades his soul for eternal youth, and embraces a sinful life. Gray hides behind a facade; one of youth, beauty and innocence, despite his true self being far from it. This mask of innocence allows Dorian to emerge with a reckless presence, as he no longer fears the consequences of his actions.
Fun Fact: Oscar's wife, Constance Mary Wilde complained that "Since Oscar wrote Dorian Gray no one will speak to us". Oscar, however, didn't care "I wrote this book entirely for my own pleasure" he said.
The books that the world calls immoral are books that show the world its own shame.
My overall opinion on this novel is it is one that every student, teenager and adult should read. Every reader will perceive the messages and lessons in a distinctive way, and as a horror lover, this book was….just, chef's kiss! This thrilling and entertaining read is unlike any classic I have ever read, and I can say with confidence that this is one of the only "forced reading" novels I've genuinely enjoyed.
---
Experience is merely the name men gave to their mistakes.
About the Author
Oscar Fingal O'Flahertie Wills Wilde was an Irish playwright, poet, and author of numerous short stories, and one novel. Known for his biting wit, and a plentitude of aphorisms, he became one of the most successful playwrights of the late Victorian era in London, and one of the greatest celebrities of his day. Several of his plays continue to be widely performed, especially The Importance of Being Earnest.
As the result of a widely covered series of trials, Wilde suffered a dramatic downfall and was imprisoned for two years hard labour after being convicted of "gross indecency" with other men. After Wilde was released from prison he set sail for Dieppe by the night ferry. He never returned to Ireland or Britain, and died in poverty.
---
Thanks for reading! Do you read classics? Recommend me a few for 2021!