Hello, Bookworms, I've wanted to create my own book tag for a few months now, but when I decided on making a fall-themed one, it was already halfway through fall! As we head into November, it's getting pretty cold here(in Canada) and I don't doubt that snow will soon begin to fall. So welcome to the…… Baby it's Cold Outside Book Tag! I hope you enjoy it, and I cannot wait to read all your answers!
Rules:
Thank the person who tagged you and link to their post.
Display the banner(copy and paste).
Link to the original creator: erin @ Reading On A Star !
Answer the questions!
Tag however many people as you want!
Questions:
Snow Day – What's your "comfort" book? 🌨
Looking for Alaska is a book that I strangely always find myself re-reading. I say strangely because I dislike ALL of John Green's other novels. I am partly convinced that he didn't even write this one, just because it is so distinct compared to all his other books. But alas, I don't know if it's the characters, the setting, the plot or none of these at all, but there's just something about this book that makes me want to read it over and over again.
Here's my review for those who wish to learn more about the book!
Snow Angels – What's a book that you love so much you would want to be buried with it(a little morid, but…)? 👼🏼
As much as I want to put A Little Life for this question, other books deserve a chance to shine on this blog! As you(should) know by now, the entire Percy Jackson series is a childhood favourite of mine and has a special place in my heart. Of the entire series(including Heroes of Olympus) The Mark of Athena is presumably my favourite. And the mysterious thing is, I don't know why. All of the books are magnificent, so it isn't exactly hard to pick a favourite, but this novel is just *chef's kiss*.
Here's a few of my posts on Percy Jackson!
tag // random // series review // book review //
Warm Socks – What's a book that makes you feel warm inside?(The fluffiest, cutest romance you've ever read?) 🔥
Aristotle and Dante Discover the Secrets of the Universe, ahhh WHERE DO I BEGIN? A little glimpse at the synopsis will let anyone know that this story will make your heart full, and shatter it at the same time. Everything about this book is perfect. So if you haven't read this yet…..what are you even DOING???!!??
Here's my book review for this novel!
Hot Cocoa – What winter-themed novels have you previously read? 🍫
I LOVE anthologies. It's nearly impossible to get bored, you have SO many options, it's an easy way to discover new authors and read different writing styles! My True Love Gave to Me: Twelve Holiday Stories is the perfect little book to cozy up with this winter. I mean, take a look at that cover and ~try~ telling me you don't want to go ice skating! This book has a bunch of short stories from some of my favourite authors, and offers romance, contemporary and even fantasy! There is a story for every bookworm in this adorable anthology!
To all the bookworms out there, please recommend me some holiday novels to read this season!
Sledding – What's a book with the best plot twists? Who's an author that always keeps you on your toes? 🛷
GONE GIRL, GONE GIRL…GONE GIRL! I cannot tell you just HOW many times I thought I had this book figured out, and then BOOM Flynn surprises me yet again! Here's what to expect if reading: unstable and damaged characters; CHECK, shocking revelations; CHECK, stunning writing; CHECK!
Ugly Sweaters – What's a book with the ugliest cover? 🧥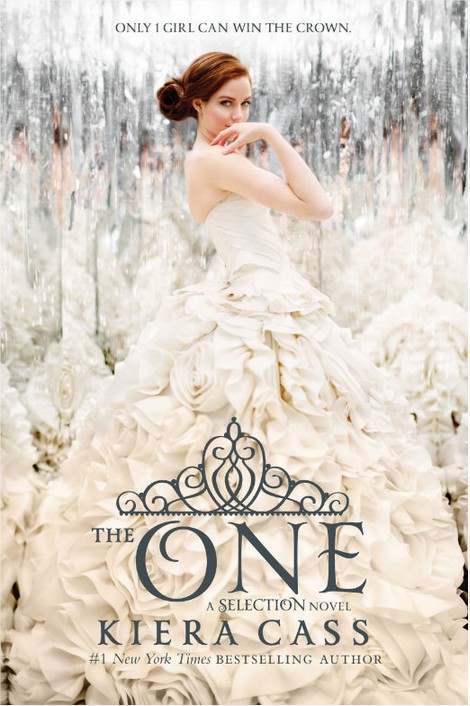 I know recently there has been a bit of hate towards the ACOTAR covers, but let's be honest, those are NOTHING in relation to these ones. There is just something that irritates me about people on book covers. Now, Kiera Cass, I'm sorry. I truly do love this series, but the cover…..that's a whole OTHER story!Why does her dress look like a bouquet of flowers…….
Movie Marathon – What's the last book you binge read? 🎬
I've read quite a few graphic novels, but I'm not going to include those in my answer. The last "real" book I binge-read(and enjoyed) was Ordinary Girls. In another post I wrote that one of my favourite tropes is sibling tropes; more specifically sisters. I just ADORE reading about sibling relationships, and as an older sister reading about sister dynamics never gets old!
Letter to Santa – What's a book that's on your wishlist this year? 🎅
But Santa, can I PLEASE get them all!!??!! My bookish wishlist is a never-ending list, and with this many marvellous authors and excellent novels being released every day, HOW AM I SUPPOSED TO KEEP UP? Anyways, if I HAD to narrow down my list to one novel it would be Circe by Madeline Miller! This book has been on my tbr for so long, and with my love for mythology, I KNOW that I am going to love it!
---
I Tag :
Rain @ The Withering /// Kay @ Hammock of Books // Linda @ Linda's Book Bag // Belle @ This Belle Reads Too // Bertie @ Luminosity Library // Kristi @ Confessions of a YA Reader // Kristin @ Kristin Kraves Books // Marie @ Drizzle and Hurricane Books // Fizah @ Book Tales by Me // Sofii @ A Book A Thought // Alex @ Whimsy Pages // Ash @ Starlight Strands // Sara @ Lyrical Reads // Tiffany @ String of Pages // Cas @ Daydreaming Ink // Kal @ Reader Voracious // Cielo @ Bellerose Reads // Jessica @ Jessica C. Writes // Tasya @ The Literary Huntress // Octavia @ Mermaid Reads // Stephen @ Stephen Writes // Margaret @ Weird Zeal // Emer @ A Little Haze // Rendz @ Reading with Rendz // Lori @ The Reading Fairy // Orangutan Librarian // Lashaan @ Bookidote // Luna @ Bookish Luna // Emme @ A Literary Latte // Noura @ The Perks of Being Noura // Laura @ The Book Corps // Joanna @ The Geekish Brunette // Ally @ Ally Writes Things // Sara @ Sunflower Seeds // Rosaline @ Rosaline's Rolls and Scrolls // Tiffany @ Bookish Tiffany // Sofia @ Bookish Wanderess // Vee @ Vee Bookish // Minna @ Bookish Minna // Caitlin @ Caitlin Althea // Sara @ Words with Wings
And if you would like do this tag but weren't tagged, PLEASE do NOT hesitate to do so! This is open to every single blogger out there!
---
Thanks for reading! This was my FIRST tag ever! AHHHH☆ I hope you all enjoy!